"You Have Issues" - 2013 February 11
In 24 hours, the life you once knew can change instantly. The worst part is when a situation is grown out of hate and intolerance.
I decided to share this on the 4 year anniversary of the event. I feel like it is my duty as a cisgender homosexual latinx male to stand proudly even though I have been discriminated against. I am me, and I love me. I will stand strong with those who feel uneasy. This is my message to them. You are not alone. Stay strong.
"In New Mexico, when a call is made during a domestic dispute to a 911 dispatch, no matter what, someone must be incarcerated. In a conflict in which no physical altercation happened and where no physical damage to any structure or any objects, the police department was called. Though it was a plea for the ambulance to take me to the nut house, the emotions conveyed over the phone spoke of me causing danger to myself and to the others involved in the incident which in the end was not true. In the midst of a loud argument, I requested that the discussion stop because I was grumpy and I was not in a good mood. I had just woken up to check my computer for something. However, I was verbally attacked.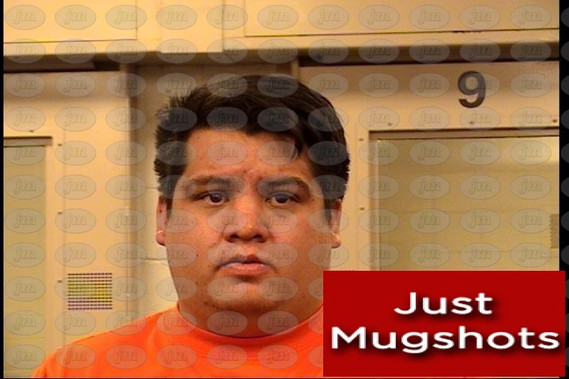 After things were escalating, I decided to return to my bedroom where I was followed and verbally berated until I went down stairs and yelled back. Finally, the fight concluded. I was flustered but in a short time I was calm. I tend to expect discrimination from someone who wants to agree to disagree about my homosexuality.
Moments later, the police arrived yelling into the house. I came down as they demanded I do so. They noticed my calm demeanor, and quickly calmed down themselves. When they asked as to why the dispute happened, I told them that I was involved in an argument that rooted from the discrimination of my sexual orientation.

From there, I was given two sets of handcuffs because I was "a bigger guy." I was taken to the substation first. When I arrived at the substation shortly after my arrest, the officer encouraged me to stay strong, and unfortunately there are situations like this where the system has unjustly taken someone away to jail. He took me inside and sat me down in what looked like an office. So, I just sat there. I got my camera out because that was the only thing that could comfort me. I knew that my life was forever changed. I discovered that unconditional love is a lie. Love will always have limits.

I was then transported downtown to where I was handed off. The officer insisted I needed two pairs of cuffs in which the next officer obliged. I was then taken to the Metropolitan Detention Center (MDC). I had to remove my piercings, give up my phone, and my clothes. I had my picture taken which spread all over the internet. I waited here in a holding cell for hours as adrenaline pumped through my body until I left 13 hours later after paying my own bail.
Once I was released, I went and gathered my belongings and headed to the Motel 6 on University Boulevard. I was supposed to go into work the following morning approximately seven hours later, but when inside MDC (Metropolitan Detention Center), I called my managers first to let them know of the situation, and I was showered with love and support.


After going through months of court hearings, I ended up having to go to counseling for an Early Intervention Program for anger management. It was court ordered in order to have all charges dropped. I also had to visit a parole officer which I must say that I thoroughly enjoyed I am not being sarcastic. We talked how Wal-Mart shoppers seem to always be in pajama pants. She trusted me, and I trusted her. It was great to see someone on my side of history--the correct and equal side.
Additionally, my counselor actually gave me a place to discuss my future as a photographer. I talked about what it is like to live my life openly. It resulted negatively in some ways due to going to jail, but I do not regret coming out. I quit lying to myself, and I know that I am a person worth knowing, and that love does not have to have limits. Only those who choose to quit loving will have limits, and that is not my fault. It is theirs."